16 July, 2020 – Pre- and aftercare with our training program
Dear reader,

Summer vacation is approaching and it will be different to many than usual. We stay at home or we book a last minute close to home. Perhaps some will venture across the border. Whatever we do, we need a holiday, a week or so, to relax. Only… you don't get a holiday from your diabetes, you never get off it. We strive to make that a thing of the past when you start using the Inreda AP. And we do everything we can to get that done as quickly as possible.
In addition, we also feel responsible for you as a user of the device. We would like to unburden you as much as possible. You can read how we do this in the Training program item.
To make the Inreda AP available, we are working hard on setting up a production line and a production area. Read more about this at Inreda AP production.
In the previous newsletter we talked about the Inreda AP for children. We are already researching a user-friendly model for children and how children themselves find the device most convenient to use. Read more at What do the children want.
Finally, one of our colleagues will be put in the spotlight and will tell you something about herself. This time it is the person who deals with the training and coaching program of Inreda. You will find this under the last item: Colleague in the spotlight.
Enjoy reading!
Team Inreda
Training program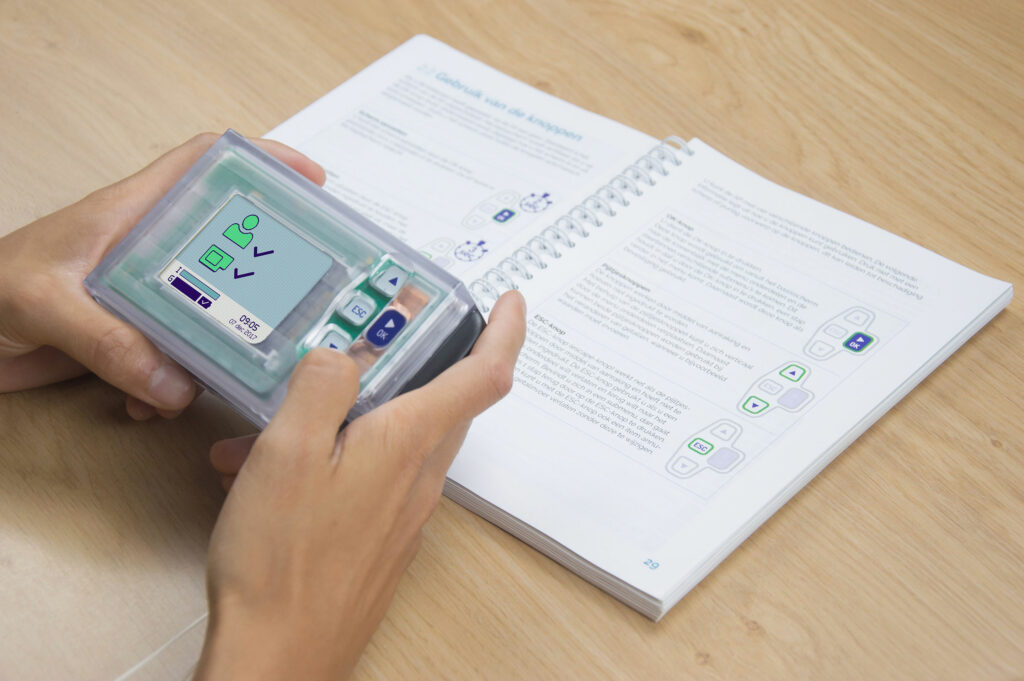 We would like your transition to the Inreda AP to run smoothly and step by step. After all, it is not easy to completely hand over your control. In order to use the Inreda AP as well as possible, we offer you pre – and aftercare so that you can get to know the Inreda AP well and learn how to use it properly.

As you may know, we initially enter the market through a number of projects. This autumn, we will start a project with a small number of patients. If your hospital is affiliated with the project and you have registered with us via the web form, your attending physician will discuss with you whether you are eligible for the AP treatment, zal je behandelend arts met je bespreken of je in aanmerking komt voor de AP behandeling.
The Inreda AP is an automatic system, which means that you have to do as little as possible yourself. The switch to such an automated treatment can be a big change for you. To ensure that you quickly become familiar with the device, we offer a two-day training. During this training, the Inreda AP is put into use and you get to know the device well, so that you can use it independently in your daily life. Prior to the training, we ask you to successfully complete an E-learning program (a self-learning program), so that you are well prepared for the training. After the training we will coach you for a while. This is how you can become familiar with your AP step by step :
Step 1 Preparatory meeting with your doctor;
Step 2: Intake meeting with Inreda;
Step 3: Inreda e-learning program;
Step 4: Two-day training program;
Step 5: Coaching.
Furthermore, you always have our complete user manual at hand, in which you can find all the instructions. In this way, we think that you can make the transition to the AP treatment properly.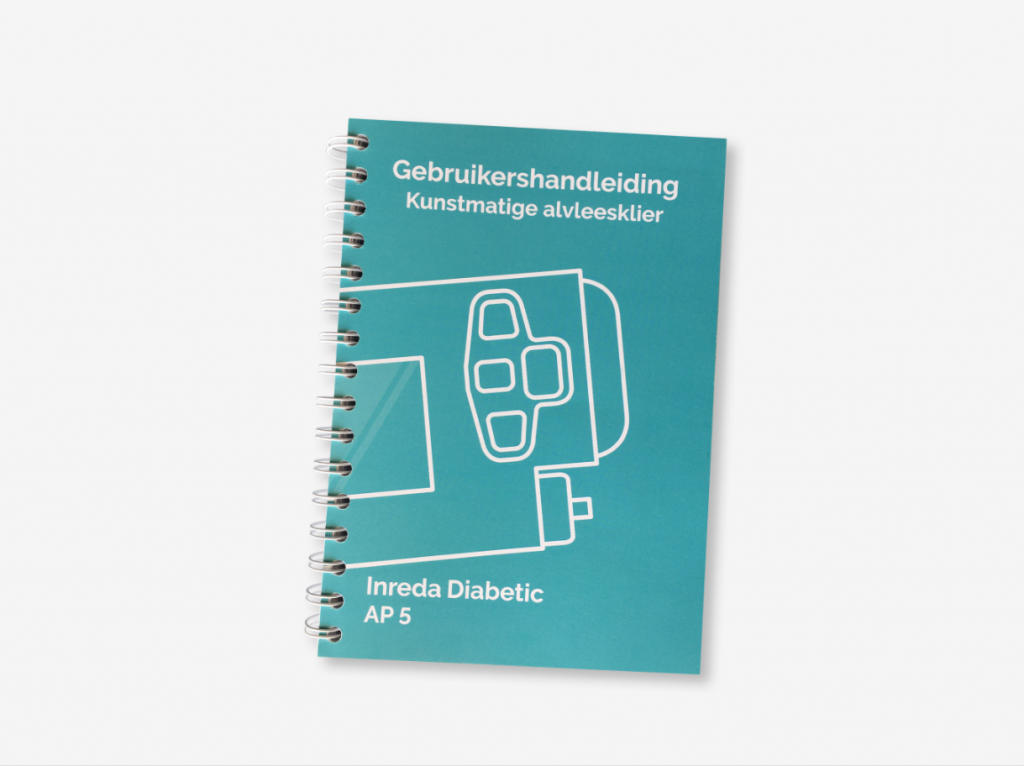 Inreda AP production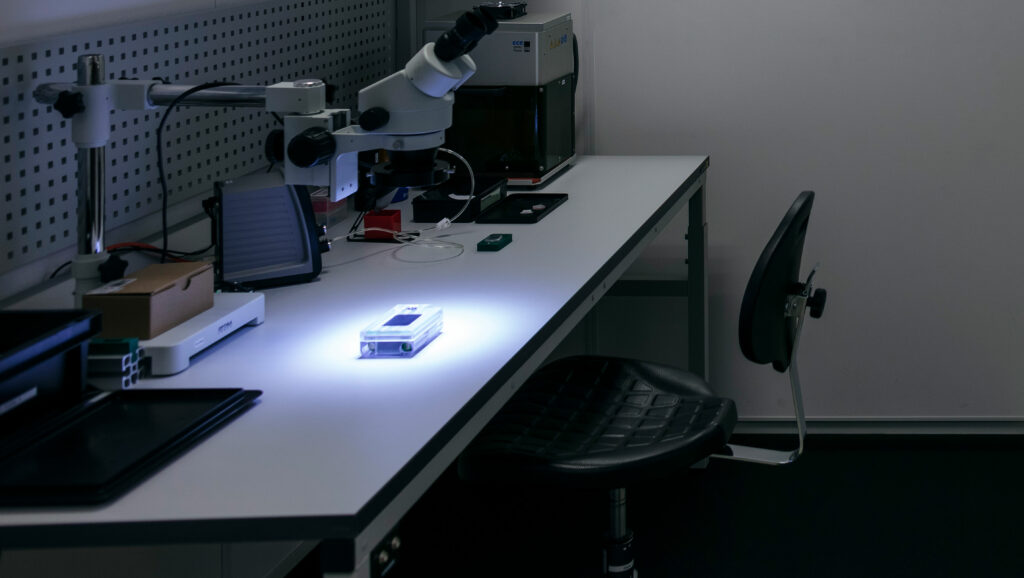 In order to make it possible to switch to the AP treatment, the first (small-scale) production for the market is being prepared. Since we achieved CE earlier this year, we have provided the parts and packaging we produce with the CE label.

We are currently setting up a new production area. There will be a production line in the room for assembling the parts. The production line is set up in such a way that we can flexibly scale-up production.
In this room, we must provide an ESD-safe environment, in order to guarantee a controlled and slow electrostatic discharge. Everyone knows the electrical discharge you feel when getting out of a car, combing your hair and the crackling sound when stretching a sweater. To ensure ESD-safe mounting of the electronic components, we have installed an ESD-safe floor and ESD-safe workstations.
In addition, we provide a dust-free working environment. For this, the air is cleared of dust by means of filtering, temperature control and overpressure. The new production line takes Inreda one step closer to its mission of bringing the artificial pancreas to all people who need the device.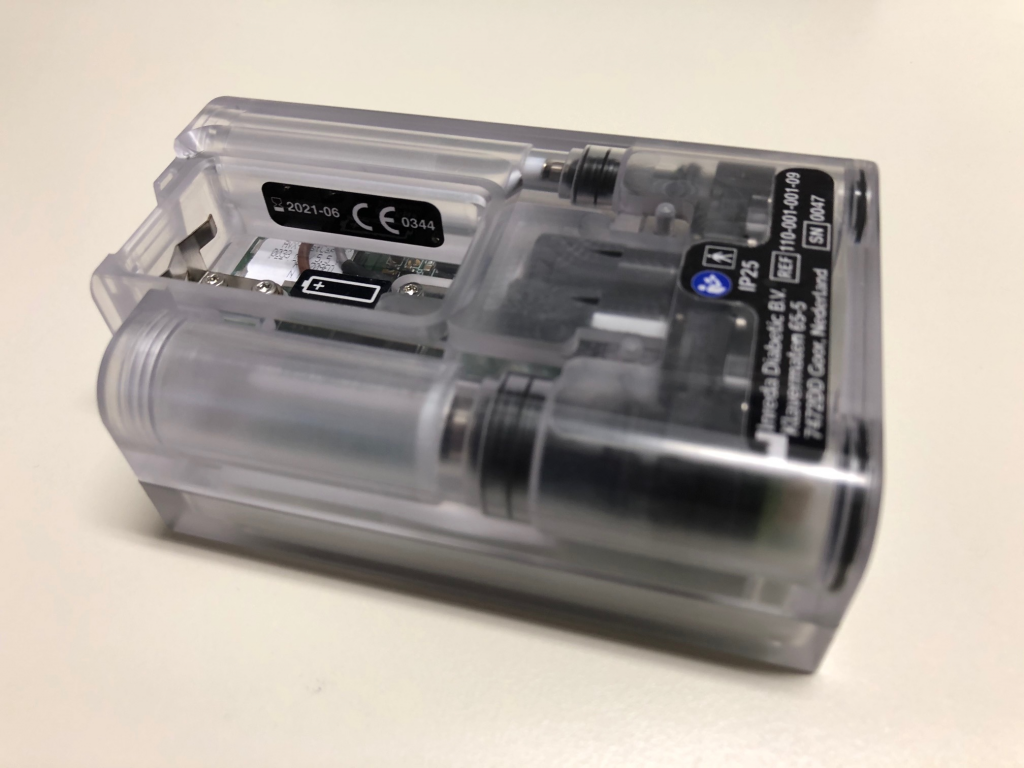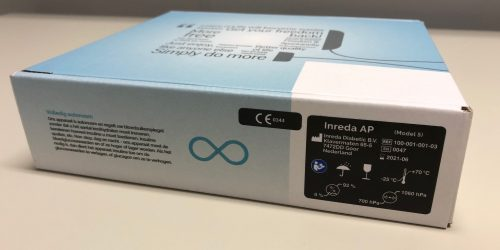 What do the children want
To investigate what children themselves like and dislike using the Inreda AP, we conducted interviews with children and their parents to get an idea of their thoughts. For this we interviewed 8 children and teenagers in the age of 4 to 16 years. The main focus was on the wearability and operability of the device.
The experiences, wishes and requirements of the participants in this interview are used as input for the design of the Inreda AP for children. We are therefore pleased that these children and parents have taken the time to share their experiences with us and we would like to thank them for this.
The Bicycle Against Diabetes Group
As we mentioned earlier, the Bicycle against Diabetes group organizes sponsored tours for the artificial pancreas. This year they want to raise an amount for the AP for children. They had to postpone the "big" bicycling sponsor tour to September 26, but Bicycle against Diabetes has already gotten back on its pedals on Saturday 11 July. From starting place Elburg they first cycled to our location in Goor (approx. 180 km). After some delicacies from the region Twente (in the east part of the Netherlands), coffee and a chat, they moved on to the Bas van de Goor Foundation in Arnhem. Also thanks to the beautiful weather, it was a successful and pleasant day. It is fantastic that this group supports us in this special way, thank you all for that.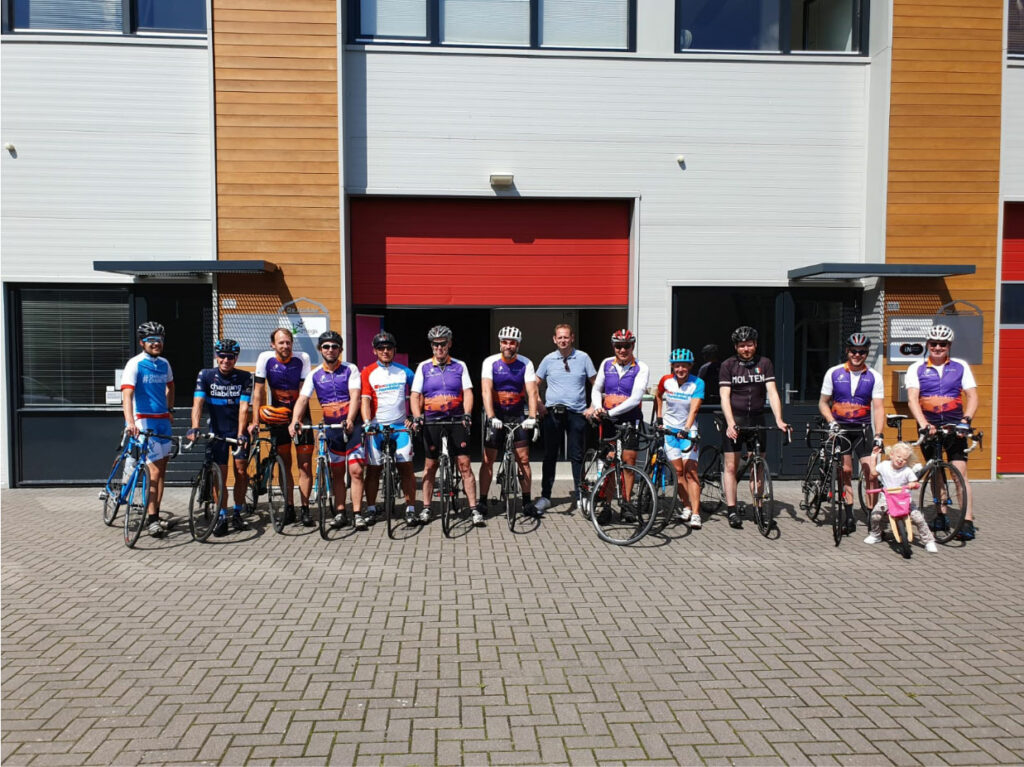 Colleague in the Spotlight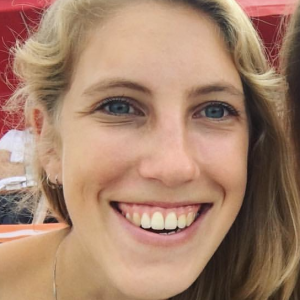 Who are you?
I am Paulie Jager. I am 27 years old and I live with my boyfriend in Hilversum. Before I started working at Inreda, I studied Nutrition and Health in Wageningen. Last year, I went back to live in Hilversum where I also lived all my youth. My boyfriend and I bought a house there. We first renovated for 5 months and now we have been living there for 7 months.
What do you do?
I started working at Inreda more than 2 years ago. I then participated in the set up and implementation of the clinical CE study. Now I am developing the training program that patients will follow before starting treatment with the Inreda AP. This involves developing the program as well as providing the training (the latter of course as soon as we start one of our projects). It is our goal to set up an interactive program so that patients have the best possible start with the Inreda AP. After this two-day training, we have 1 on 1 contact with the patient for a while in which we coach and support the patient in the initial phase of the AP treatment.

Do you have a passion for something?
What I really like about Inreda is that we intensely work together with the team on a unique product. During the training and coaching process, I will immediately receive information from the patients about what the Inreda AP means to them and what it can do for them. Being able to coach and support people at the start of the AP treatment gives me great satisfaction. I also really like that we are developing the educational program ourselves. We investigate how we can convey the instructions in the best and most effective way. That people will soon have a good feeling about it, that's what I do it for!
At Inreda we really do it all together, we really are a team. I very much like that sense of community.
What do you do in your free time?
I do a lot of yoga in my spare time. I started it 6 to 7 years ago and now I do yoga 5 times a week at a studio in the area. Mainly Flow yoga and Vinyasa, but also Yin yoga. The first two are physically intensive, the second is a very quiet form of yoga. I like the balance between these types and it gives me relaxation and tranquility. In addition, I meditate every day, which gives me a good feeling, and which also has a positive effect on my work. Furthermore, I often walk with my boyfriend on the heath, where we live nearby. Especially during the corona lockdown when we were much more at home, we went there for a nice walk at lunchtime or after work. I also like family and friends around me and to have a drink and chat together.

How did you get a job at Inreda?
After my studies in Wageningen I was looking for a job. My father was already working at Inreda at the time and asked me if I wanted to work out a few things for Inreda and prepare a report. I then presented that report to Robin Koops, who then asked me if I would like to talk to the Medical Department to help with the set up and implementation of the clinical study. That's how I got a job at Inreda.

Has something fun, crazy or memorable happened at work?
During the clinical study, we monitored the patients 24 hours a day for a few weeks. To do that properly, we have set up a holiday home as a kind of work studio. During those weeks we worked and lived together with a number of colleagues in that house. Then you get to know each other even better and in a different way, and of course it was just a lot of fun!

What do you do in 5 years time? What is your goal?
I hope that there will be many patients who use an Inreda AP and that many people have successfully completed our training. From the first use of the Inreda AP, we can learn a lot from the user experiences in the training. With those experiences and also from the feedback from the patients, we can obtain a lot of information with which we can continue to develop ourselves. I also hope that we can see that people benefit greatly from the Inreda AP.