2 October 2020 – After the first sponsor tour in Juni 2019, the foundation Fiets tegen Diabetes (Cycle against Diabetes) initiated by the Engeltjes family in Elburg (the Netherlands) has organized for the second time a cycle tour through National Park the Veluwe. The goal of this year's tour is to raise money for an Inreda AP® for children. On Saturday September 26, over € 28,000 was brought up. Many thanks to all volunteers, sponsors, cyclists and to the Engeltjes.
We are already working on an artificial pancreas that will be applicable for children and adolescents. This amount of money is certainly useful in this process. The device will be reduced by nearly 50%, and will therefore be less in weight too. Also, it will be easier to wear and to use.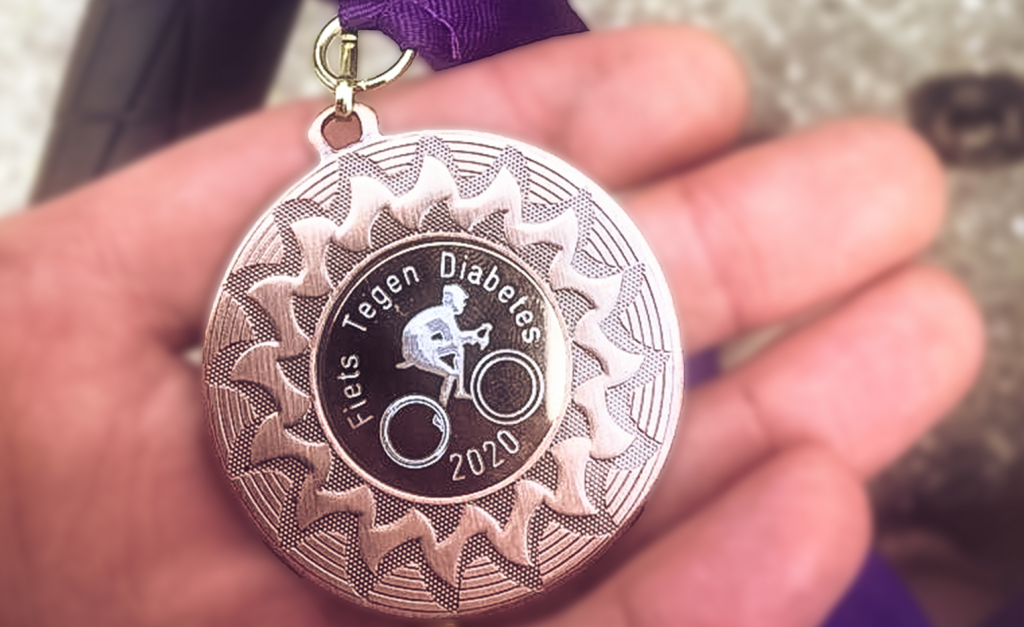 This year, also a group of team Inreda cycled along: about 20 collegues joined one of the three tours: the sportive tour of 130 km, the mountain bike tour of 45 km and the amateur tour of 50 km. On this beautiful late summer day, they went to Harderwijk to meet the other cyclists and start the tour. This sunny, enjoyable and sportive day finished with fine words and a loud applause for the organizers.
"Team Inreda is now working very hard to make a device that can be used by children with diabetes. It is very important to make the pumps smaller; because then we can also make the device itself smaller. We wish for all these kids that they can be kid again," said Robin Koops after the finish.